New solid created the video design of the digital decor of the big TV show to celebrate the 30th anniversary of the TV channel VTM.

The show was recorded in the studio 100 popup theater in Puurs. The decor consists of 8 large moving LED towers.
New solid was asked to create all the animated backgrounds for the show to fill in these led screens.
We came up with an abstract structure made up of triangles, a graphic element from the brand style.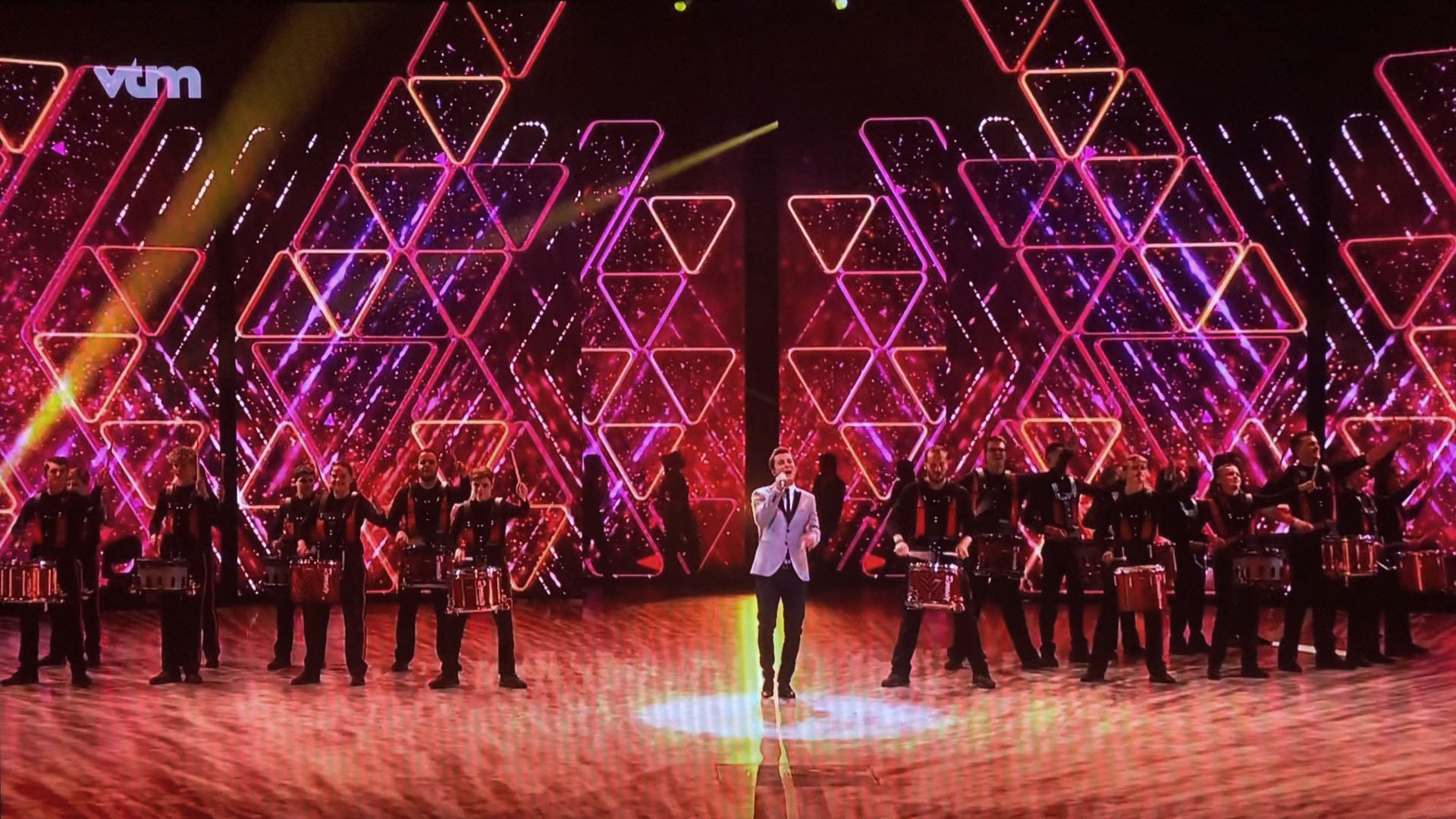 Important point of attention: it had to look good from a distance, but also in the close shots.
That's why we spend a lot a work in the fine details of the graphics.

Throughout the show, TV programs from the past were reenacted. In order to bring unity to the show, we have kept our basic triangle structure, but we have filled it in differently, based on iconic elements from the respective shows.

All video content elements were brought together and composit in a Disguise video server.

Credits
Production: DPG Media - VTM
Showrunner: Ellen Vanhove
Director: Steven Segers
Light design: Painting with Light
Video content design en creation: New Solid
Videoserver programming: Painting with Light