New Solid was asked to create the graphics for the song "Ik leef niet meer voor jou" by Marco Borsato to be used on the big screen in the live show in the 'Sportpaleis' in Antwerp. 

We used an experimental technique using the Microsoft kinect camera to capture the 3D data of Marco Borsato and a dancer.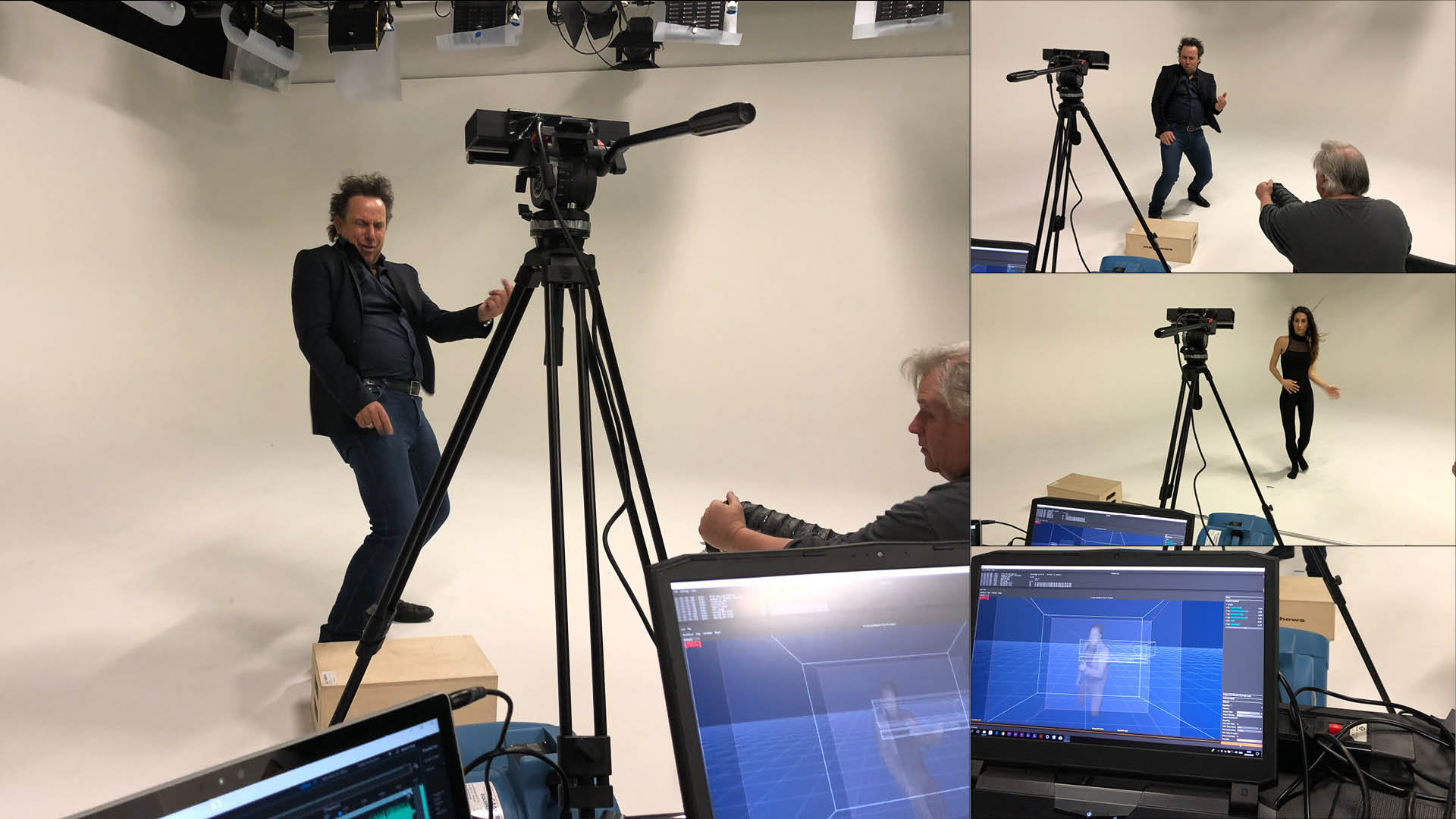 Next the recorded pointclouds were transformed into a 3D mesh.
It's easier to understand if you see it like a 3d scan in movie version, like 30 scans per second.
We imported this 3D-scan-movie inside a 3D program.

We only used 1 kinect camera, which means we couldn't look around the corner.
This gave us a frontal scan, like a carnival mask, leaving the back of the head invisible.
Next we animated the camera movements, did the rendering, editing and post production.







Our goal was to make something high energetic. 
See for yourself:
A year before we explored and finetuned this technique together with Jasper Erkens for his videoclip
Screenager
.
Credits
Client: Malfmedia
End Client: Marco Borsato
Content design and production: New Solid
Videoserver operating: Videosolutions