New solid conceived the video design and created the video content for the exclusive anniversary event "50 years Reynaers".
Reynaers is a global player in the market of aluminum windows and doors.
Intro
The show started with a story. Musical notes were used as a metaphor to explain the 50-year adventure of Reynaers.
We created more than 2O different clips with note animations to support the story.
History
A brief overview of the 50 years of history was visualised onto the structure.
Musical intermezzo
We created a custom mapping for a live version of "Beautiful day". We used a sober but beautiful graphical style. All animations followed the rhythm and the feel of the music. 
Apotheose
We built up to a climax with an overwhelming videoshow based on the finest architectural implementations of Reynaers' developments.
All the music was composed and live performed by Michel Bisceglia.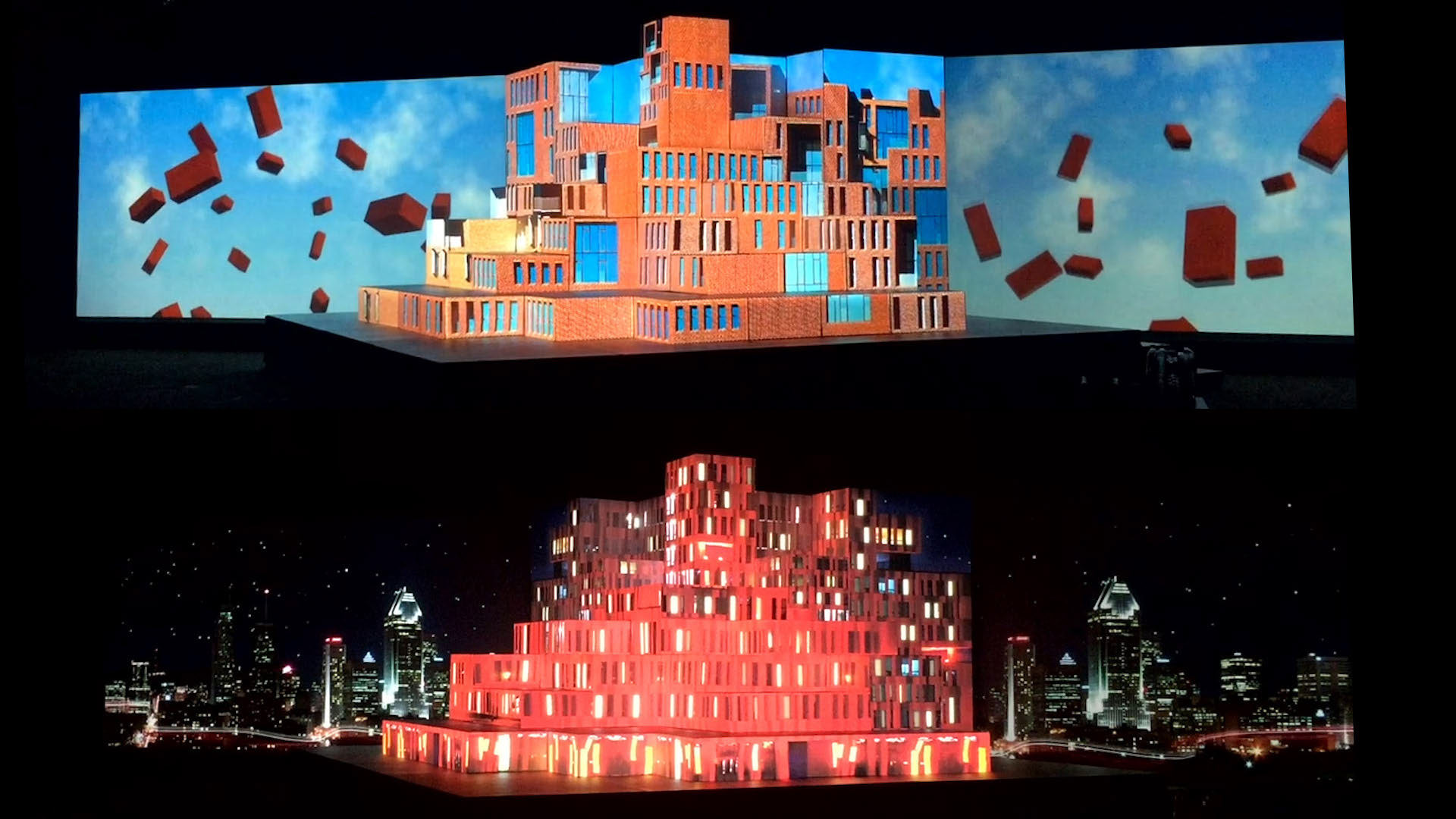 Technical setup
We video-mapped on a big cubic structure and projected onto 2 big screens.
There were four projectors in total. Two projectors were used to map out the cubic structure. The other two were used for the big screens.
We used 1 pandoras box manager and 2 pandoras box media servers.
We used a SDI and DVI live feed to integrate the camera capture and

keynote 

presentation into the projection.
Credits
End client: Reynaers Alumunium
Event agency: The Oval Office
Concept and scenario: The Oval Office, New Solid (Bart Tauwenberg)
Video Content: New Solid (Bart Tauwenberg, Maarten Vanermen)
Videomapping and videoserver programming: New Solid (Bart Tauwenberg, Patrick Slots)
Technical Event Production: Total-e
Music: Michel Bisceglia