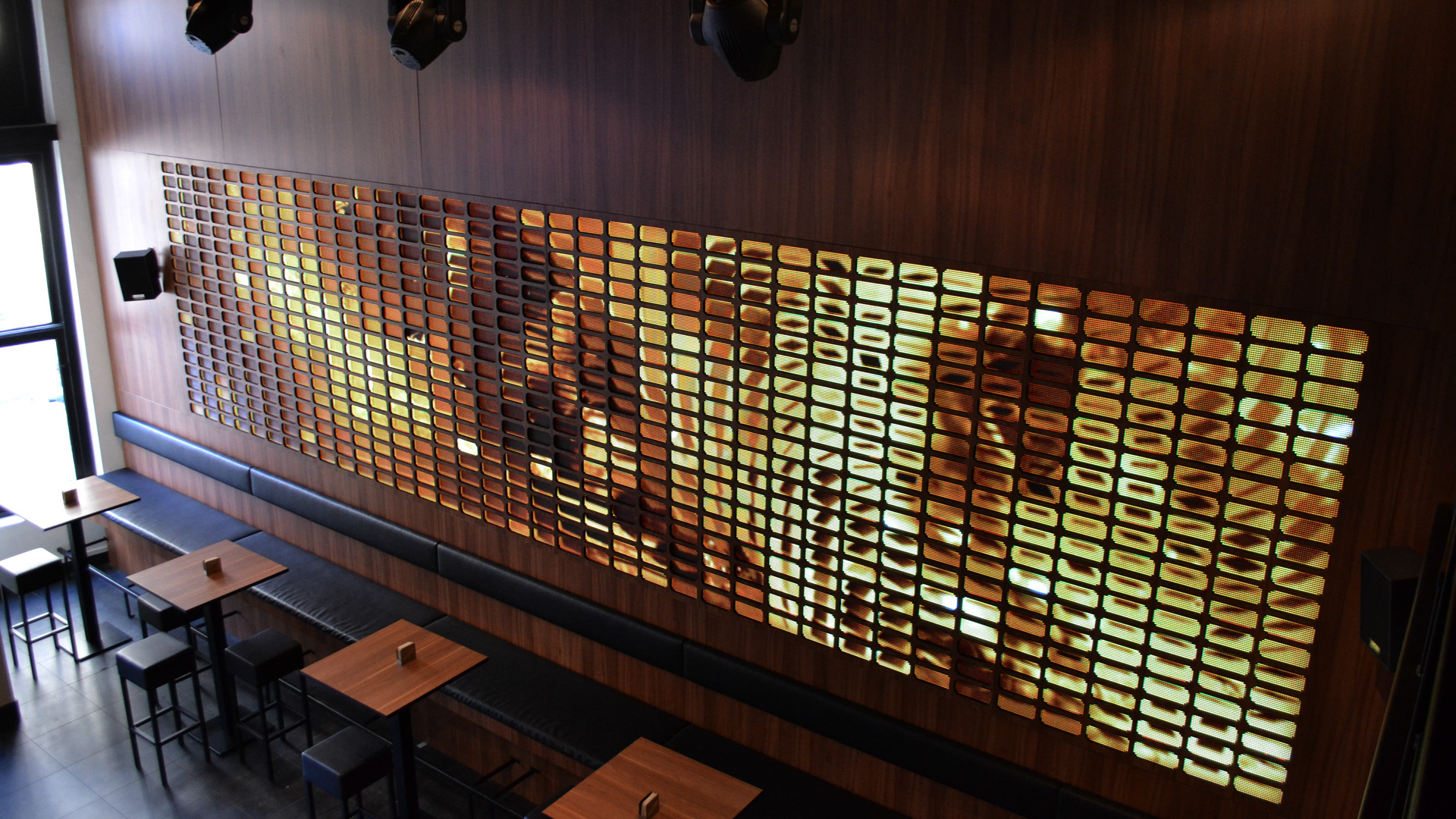 New Solid created several animations for the fixed installed LED panel in the Good Kompany sports bars.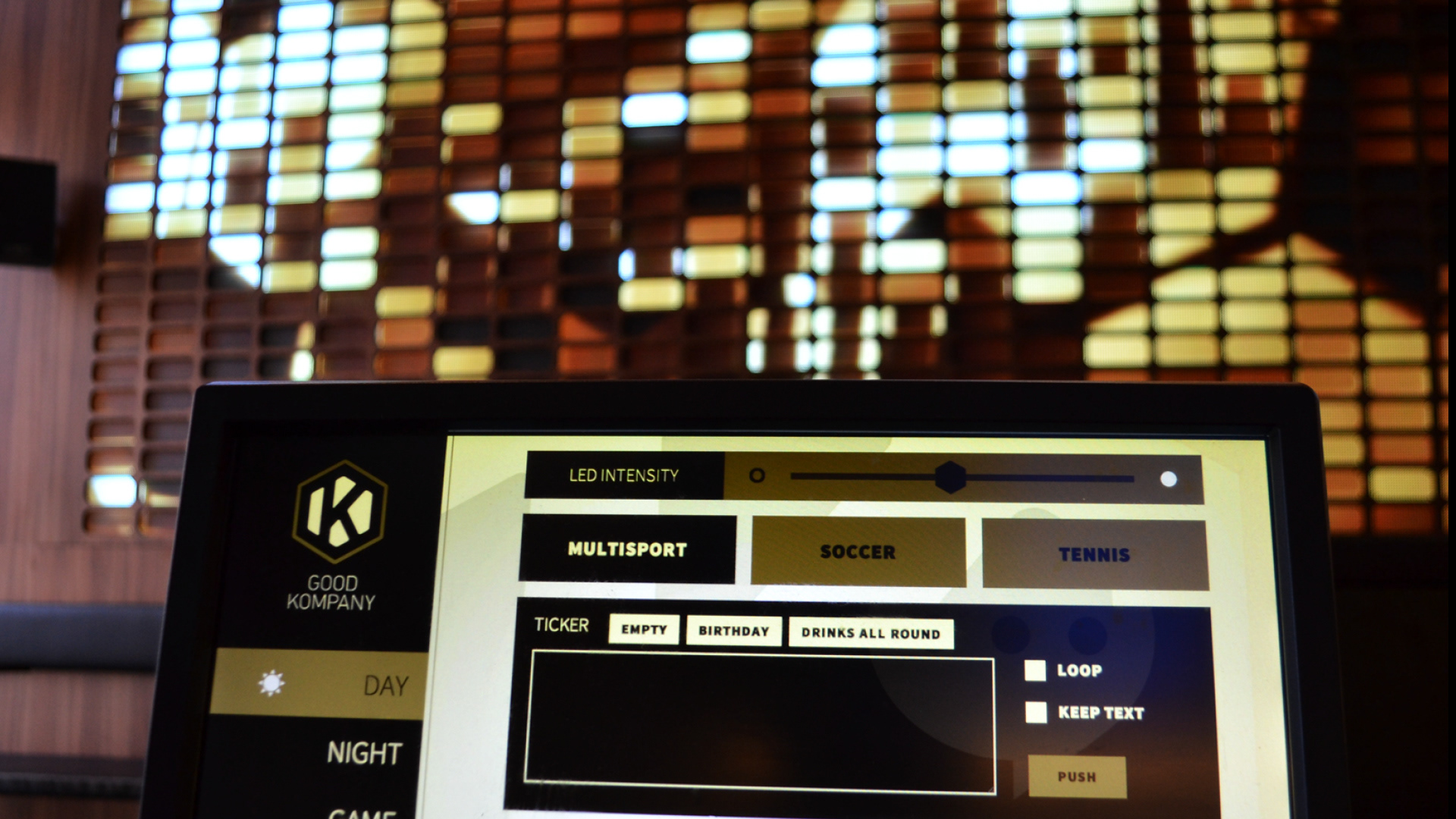 A small touchscreen allows to control the animations.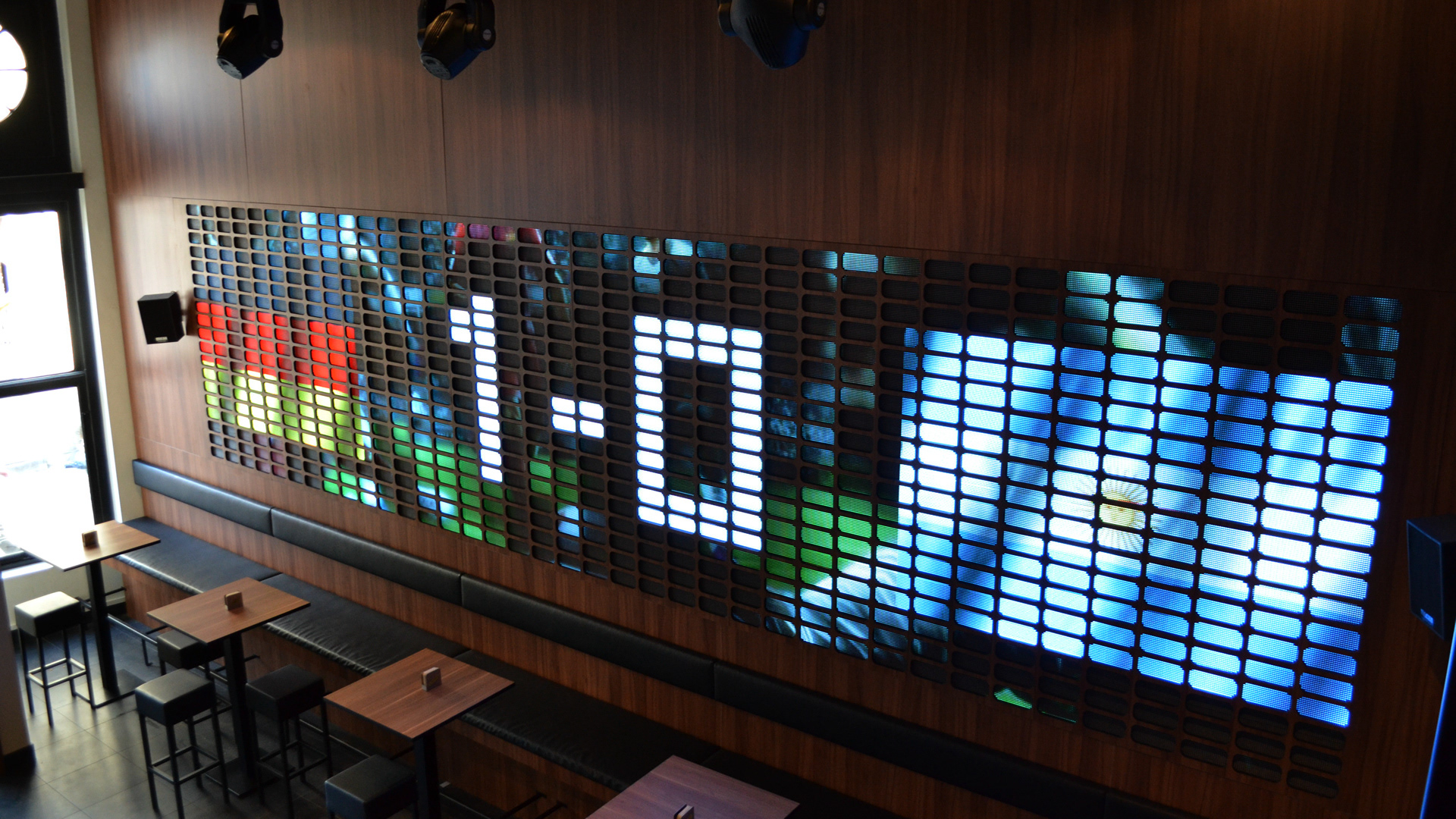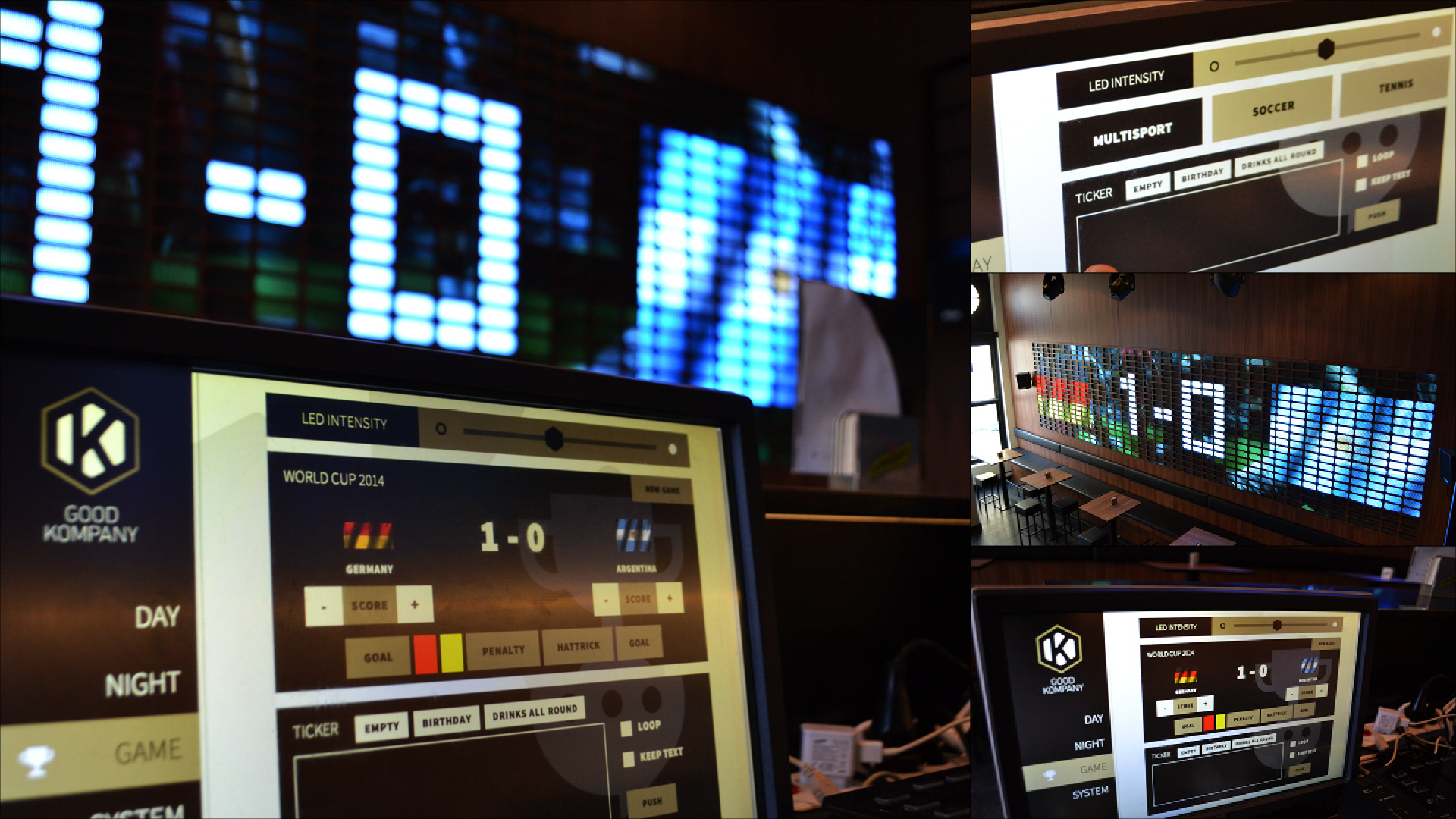 We also created a setup to display the score of football matches, and type instant messages on the screen.
We used a Coolux pandoras box compact player. Widget designer was used to make custom made html pages talk to the compact player.
Credits
Client: Bonka Circus
Interior Design Bar: Alexander Jansen
Motion Graphics: New Solid (Bart Tauwenberg, Bart Winckers)
Video Server Programming: New Solid (Bart Tauwenberg, Tom De Bruyn)
HTML Frontend: ContentCrackers.be