New Solid was asked to create a video projection as a variation on the 2014 edition to support the Vincent Kompany Charity event.
Main goal was to show a graphical interface to follow the actions on stage during the tombola and the actual auction.

As a concept and to connect the wall with the projection we projected on an outline image. The outlines were glued on the wall using tape.

The projection fitted perfectly into the outlines. It's all a matter of  contrast. It made the borders real black, as a result the projection achieved more depth. It helped to make the projection stand out even more.

Using pandoras box widget designer we created a show control interface and build in some interactivity.
The projected image was a combination of video and real-time generated elements. This way we were able to follow all actions on stage and to cue everything independently.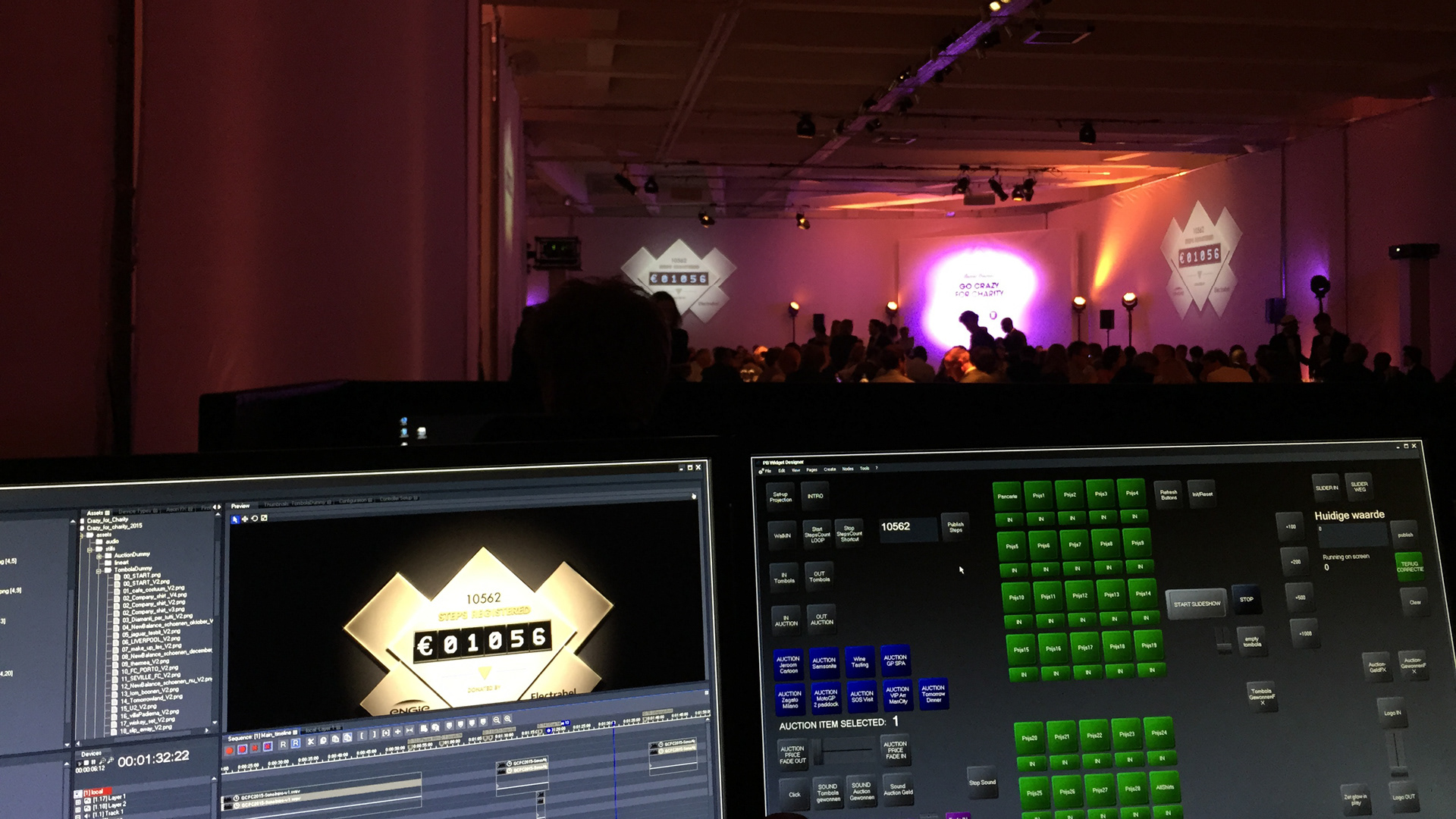 Credits
Production: Bonka Circus
Video content and concept: New Solid (Bart Tauwenberg)
Sound effects: New Solid (Bart Tauwenberg, Maarten Vanermen) 
Video server programming: New Solid (Bart Tauwenberg)
Projection: Sense